About Us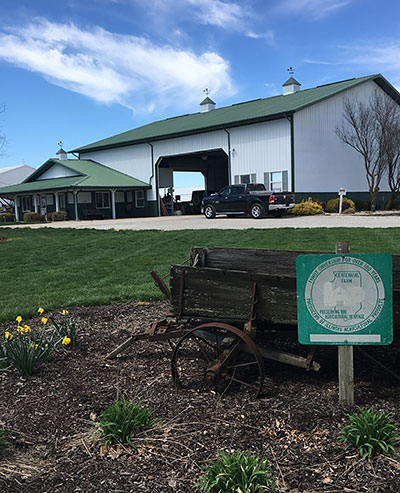 In 1834 the first Kleinschmidt ancestor from Germany, settled a farm in what is now rural Millstadt. The farm is still in existence and is currently being farmed by 3 generations of Kleinschmidts. It is on this farm that Kleinschmidt Landscape is currently located.
In 1986, Dennis Kleinschmidt, founder of Kleinschmidt Landscape, started the business with just a riding mower as a way to supplement his farm income. By 1989 business had increased enough to incorporate the business and our first employee was hired.
AREAS WE SERVICE:
We service all areas of the St. Louis metro east including Millstadt, Columbia, Waterloo, Red Bud, Dupo, Cahokia, Belleville, Swansea, Fairview Heights, Shiloh, O'Fallon, Collinsville, Granite City, as well as St. Louis.